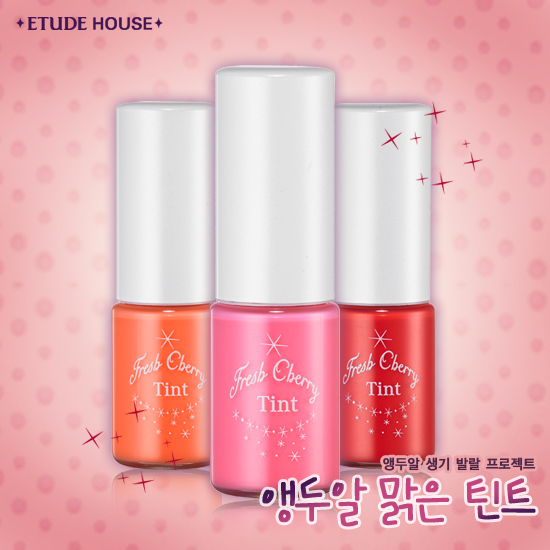 I brought this with the BB cream batch I did. I heard it is a hit in Korea. My supplier had to actually went to the store and brought it for me because all the distributors said they are out of stock of this tint.
So are they really that amazing?

First Impression:

The texture is very watery, not sticky at all like normal lipgloss. It has a fruity cherry flavor.

I thought the color would be lightish pink like the bottle, it turn out to be a more magenta pink color. But overall, it's pretty natural.
My favorite part of this lip tint is it would wear off! No matter what you do, the color would stay on all day. Even if you touch your lip, the color will not come off. (don't worry, the color would come off with soap or facial cleanser).


This is a great product if you are like me, who hates to re-apply lipgloss every few hours.